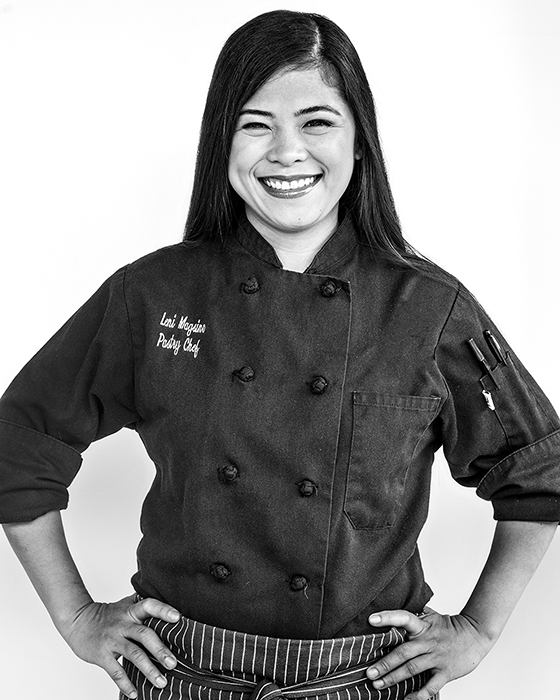 Born and raised in Candelaria, Quezon Province, Philippines, Chef Leni Rose Magsino developed a passion for cooking at an early age working in her family's farm to table restaurant.  She attended the University of the East in Manila and earned a Bachelor's Degree in Business Management.
While it was hard for Chef Leni to leave her family behind, she moved to America at the age of 25 to pursue her dreams of becoming a chef in the land of unlimited opportunities. Chef Leni attended Florida State College Jacksonville and earned an Associate's Degree in Culinary Management.
While attending FSCJ, Chef Leni started working at Ponte Vedra Inn & Club. She was quickly promoted to Sous Chef and placed in charge of the Spa Kitchen where she was afforded the opportunity to experiment with locally grown ingredients that enabled her to showcase her talent of creating dishes that are healthy and flavorful. Chef Leni owns The Perfect Pear Catering Company, where she continues to incorporate locally grown, sustainable products, adding a touch of wholesomeness to her dishes.