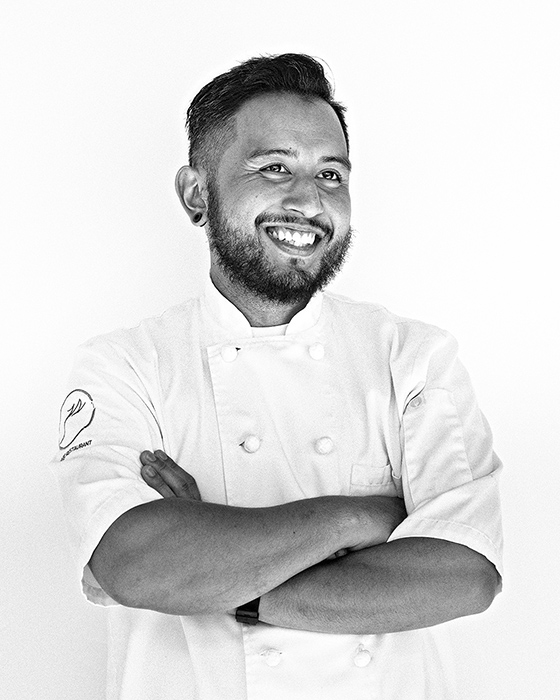 ---
John Magsino
Chef de Cuisine
Preserved Restaurant
John Magsino is a first generation Filipino born in Quezon City, Philippines but raised predominantly in New Jersey by his two hard working and selfless parents. Their focus on a solid work ethic and strong emphasis on family early on, would help to create the foundation needed to handle the industry that John would later enter.
Knowing that cooking was the only passion for him at an early age, he enrolled into the Culinary Institute of America in Hyde Park, NY shortly after graduating high school in 2007. From there he learned the basics of how to put the love and passion he felt from his grandmother's food into something tangible that others could enjoy. In 2009 he graduated with his AOS in the culinary arts and began his obsession with challenging himself and learning more about his craft.
Little did he know that his greatest inspiration and drive would come from meeting his wife and having a family. His wife, Kristen, and three children, Noah, Liam, and Sophia Marie, are his inspirations for what he does now and have been the greatest influences in his cultural reawakening in his cooking. John now works at Preserved Restaurant in St. Augustine. He started as a sauté cook, worked his way up to Sous Chef, and recently took over the mantle of Chef de Cuisine for the highly acclaimed eatery.