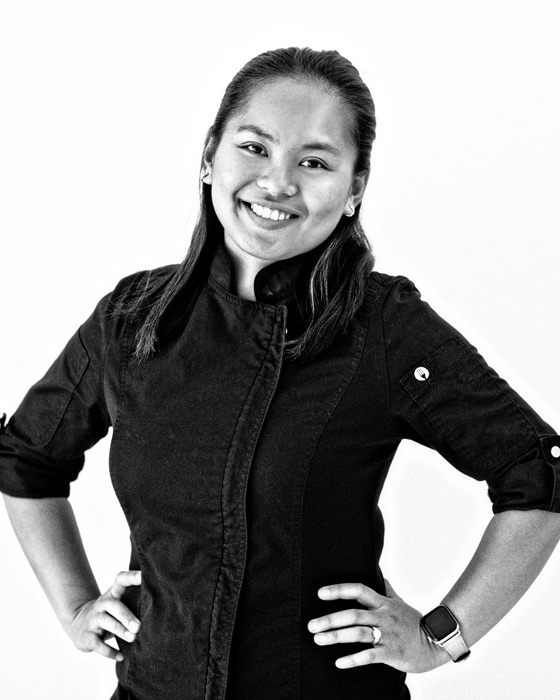 Born and raised in Tondo, Manila, Philippines, Cezanne Izle Melzer started with a simple cake that she was asked to decorate. From that moment on, she was hooked on pastry, and especially desserts.
In 2014, Melzer took her 3 months internship in America where she worked 2 jobs as kitchen assistant and concession attendant at Great American Ballpark (Cincinnati, Ohio). After that she went back to the Philippines to finish her Bachelor's Degree in Tourism Management where she graduated in 2015 from Far Eastern University. Few months after her graduation, she moved back to America at the age of 21 to find more opportunities and pursue her dreams.
She started working as a Pastry cook at Fenway Park (Boston, Massachusetts) and was promoted to a Pastry Supervisor after one season. When she moved to Florida with her husband, Melzer landed the Pastry Chef position at Jacksonville Golf & Country Club, a position she held for a year and a half before she took on her current role of Pastry Chef Supervisor at Sawgrass Marriott Golf Resort & Spa (Ponte Vedra Beach, FL).
With more than three years of experience and a lot of studying, practicing and baking, Melzer now oversees the Bakery at Sawgrass Marriott Golf Resort & Spa where she pours her creativity into each Pastry, Cake and Dessert and studiously applies her twist to make each enjoyable to everyone.