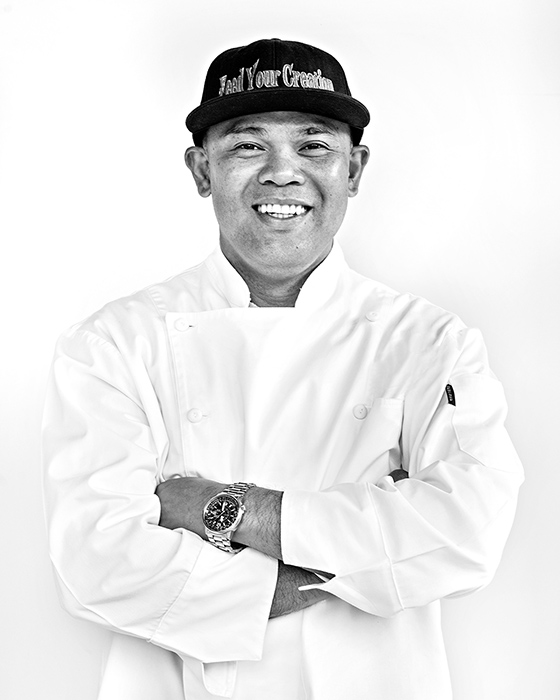 Jojo received his Medical Assistant Associate Degree in 1998 but quickly realized that culinary was his passion. In 2001, he attended FCTI School of Culinary Arts and became an apprentice.
He became the Sous Chef at Ponte Vedra Inn & Club in 2002 and was the Executive Sous Chef at the Florida Yacht Club from 2003 to the end of 2019 when he decided to take Abstrakt Filipino Essence to the next level.
As a founding member of Jax Filipino Chefs, Jojo has been an integral part of the movement to show Northeast Florida that Filipino food is #morethanlumpia and continues the global Filipino Food Movement here on the First Coast.
You'll also find Jojo hosting family gatherings at his house for Sunday dinners. When Jojo isn't in the kitchen, he enjoys spending time with his daughter and son Razzlyn and Aiden Ely, and wife, Desiree, at Disney World.
Be on the lookout for the Abstrakt Filipino Essence food truck, serving the entire Northeast Florida community in 2020!