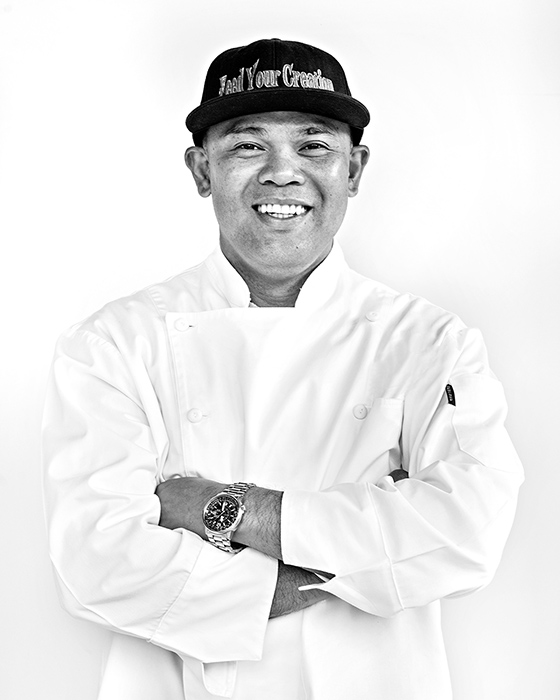 Born in the Tayug, Pangasinan, Philippines, Jojo Hernandez has over 17 years of culinary experience since he immigrated to the United States in 1995.
Jojo received his Medical Assistant Associate Degree in 1998 but quickly realized that culinary was his passion. In 2001, he attended FCTI School of Culinary Arts and became an apprentice. He became the Sous Chef at Ponte Vedra Inn & Club in 2002 and currently serves as the Executive Sous Chef at the Florida Yacht Club.
In 2015, he had the opportunity to start up his own pop-up business, Abstrakt Filipino Essence – bringing the comfort of Filipino food to Jacksonville locals. You will occasionally find him as a vendor at Hemming Park's Gastofest and Filipino Pride Day.
You'll also find Jojo hosting family gatherings at his house for Sunday dinners. When Jojo isn't in the kitchen, he enjoys spending time with his daughter, Razzlyn, and wife, Desiree, at Disney World.