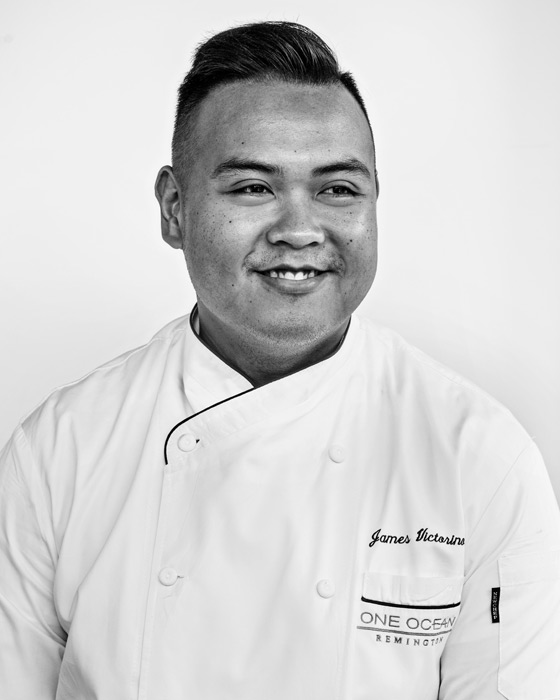 James Victorino
Executive Pastry Chef
One Ocean Resort
James Victorino attended Florida State College at Jacksonville and launched his culinary career studying under the executive pastry chef at Ponte Vedra Inn & Club. He developed his skill set as line cook and pastry assistant at Matthew's in Jacksonville before returning as a cook at The Plantation at Ponte Vedra.
Demonstrating an ability to create delectable desserts, Victorino accepted the role of pastry chef where his duties included cake decorating, production of baked goods and on-site and off premise catering. Victorino joined One Ocean Resort & Spa as pastry lead cook, where his performance and attention to detail in all aspects of the party arena accelerated him to earn the role as pastry chef.
Victorino now oversees a talented team of chefs to present innovative desserts and pastries for weddings, meetings and events at One Ocean Resort & Spa.